My Bulletproof Coffee.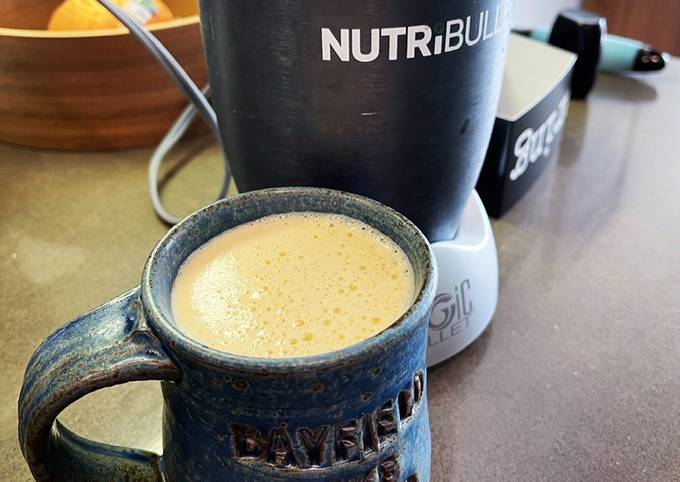 You can cook My Bulletproof Coffee using 4 ingredients and 1 steps. Here is how you achieve that.
Ingredients of My Bulletproof Coffee
You need 16 ounces of fresh brewed coffee.
It's 1 tbsp of Kerrygold unsalted butter.
It's 1 tsp of MCT oil (such as coconut or palm kernel oil).
Prepare Dashes of salt, cinnamon and nutmeg.
My Bulletproof Coffee instructions
I brew 16 ounces of fresh coffee and then add it to my Nutribullet along with all of the other ingredients listed above. I blend for about three seconds and then stop to unseal the base to allow the pressure to escape before returning it to the blender for a full 30 seconds. Then I just pour it into a nice big cup and enjoy it to get my day started. It is keto friendly and also works well with an intermittent fasting diet..